Where We Work
Bui Division is one of the seven administrative departments in the Northwest Region of the Republic of Cameroon. Bui Division is further divided into 6 subdivisions: Noni, Oku, Dzekwa, Mbiame, Nkum, and Kumbo (Capital of Bui Division); these 6 sub-divisions together represent off-shoots and vassal states of the Nso Dynasty.
The maps below show the sub-division boundaries of Bui, and where Bui Division is in the Northwest Region of Cameroon.
---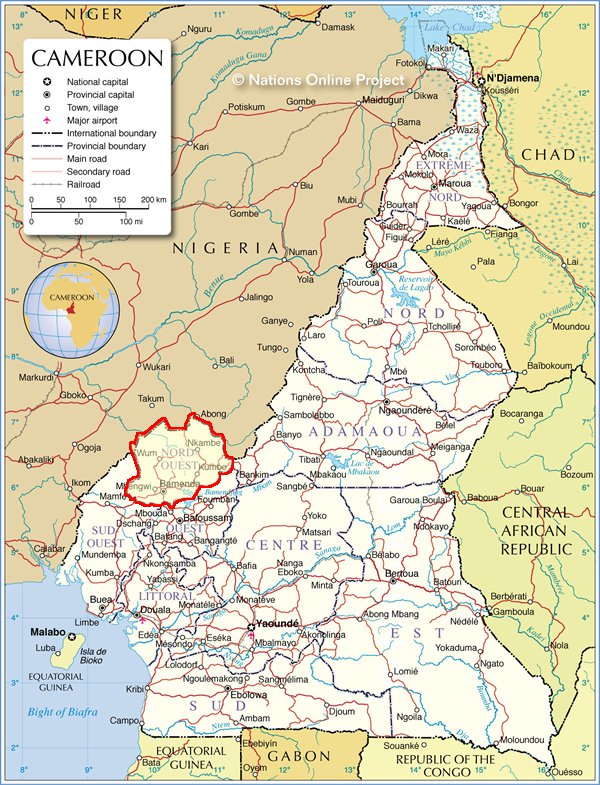 "Cameroon Administrative Map"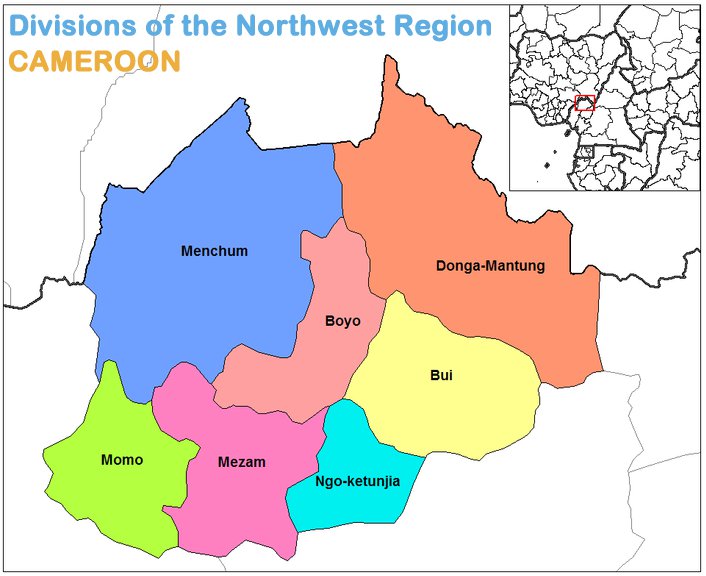 "Divisions of Northwest Region"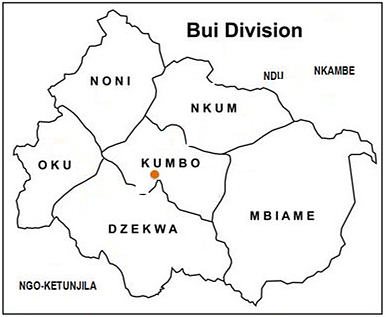 "Sub-Divisions of Bui Division"
About Us
---
Governance
Did You Know?
---
Did you know that Starbucks sells coffee from Mount Oku in Bui Division?